James Dearsley
Real Estate Futurist, Advisor, Speaker, Moderator and NED
"...above all James is a great person."
Who is James?
Firstly, I am married (Jo), and have two children (Sebastian and Edward). I am based out of the South of England, which gives me easy access to the airports for my frequent travels all around the world.
I am a passionate gardener, and beekeeper and I am clinging on to my ability to play a wealth of sports. Who knows how much longer that will last, but my aim is to play in a cricket team with both my boys.
I have always been forward-thinking and have a deep passion for the future, bringing along people, organisations and companies in the process. Digital Transformation fascinates me with the mentality shift being the most fascinating of all.
I break my forward-thinking ideas into one per decade. So far, I haven't been wrong with what were initially just a gut feeling but I went hard into each of them; building business along the way. I cover them below.
Ultimately, however, I just want to be the best person I can be, helping others along the way, and making time to enjoy myself along the way.
The 2000's: Social Media
I was an early advocate for Social Media. I believed passionately (and still do), that social media was an excellent way to personalise what was then a very achiac communications medium. Brands could hide behind logos. Employees behind brands.
I believed social media was a way to democratise communication and resulted in my setting up my own digital agency (TDMB), supporting deep technology firms with their digital marketing.
My predictions about it's importance seem to be coming true.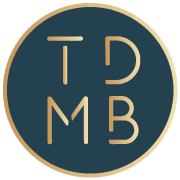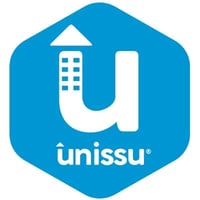 The 2010's: "PropTech"
With a deep-rooted love of technology and property, it was inevitable. I was one of the reasons PropTech existed as a term and later was the first to define it in 2017.
I was regularly voted a top influencer in the area (most recently in 2022 with an award for my achievement in this area at an event in Mexico. It also led me to create Unissu, my largest business todate. Creating a global brand supporting the transformation of the real estate sector.
My predictions about PropTech's importance seem to be coming true
The 2020's: Web 3.0/Metaverse
We are early in the journey admittedly. I feel Web 3.0 has many possibilities. Many of which will take a while to bed into society - which is equally the way I felt about Social and PropTech back in teh day.
It will confuse many, and frustrate more, but I have a gut feeling that this will play a significant part in society in the coming decades. The key is developing around the ecosystem and being prepared.
Who knows where this will lead but it is all part of the journey that many businesses are on. How do they prepare for the next phase of digital transformation? Something many will need help with.